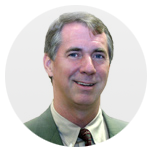 Steve Vandegrift -
CEO
Mr. Vandegrift is a founder and CEO of Pipeline Success and has a long career as an entrepreneur and investor.
Most recently, Steve Vandegrift was Managing Director of Techxas Ventures, which provides venture capital to early-stage technology companies.
During his twenty-five year operating career, Mr. Vandegrift led several technology companies through various stages of development, including startup to significant revenue growth and profitability, and liquidity events. He has been an early pioneer in both the Internet and wireless technology industries. Mr. Vandegrift helped start Activerse, Inc. and was its President and CEO.  The company developed the first Internet email and web browser programs that allowed mobile devices to connect to the Internet. Mr. Vandegrift then led the company through a strategic transition into the newly emerging Internet real-time communications market, which included the acquisition of another company, Intraverse, Inc. Activerse, was acquired by CMGI in 1999. Prior to Activerse, Mr. Vandegrift was co-founder, investor and Chairman of Wireless Verticals, which developed and commercialized wireless application software products for specific vertical markets.
Previously, Mr. Vandegrift founded the Grindstone Group, a consultancy specializing in early-stage technology company development. Mr. Vandegrift previously held senior management positions in several start-up and turn-around companies in the collaborative software, expert systems, and data analysis industries. The first 10 years of his career were with Chase Manhattan Bank where he held advancing management and information technology positions at two divisions.
Mr. Vandegrift has been active in civic and non-profit organizations, including currently as a Chairman of the Board of Directors of the Federal Reserve Bank of Dallas, San Antonio branch, member of the University of Texas College of Natural Sciences Advisory Board, and Chairman Emeritus of the Austin Software Council.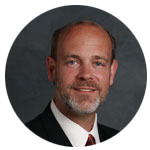 David Armstrong -
President and CFO
Mr. Armstrong is a founder and CFO of Pipeline Success and is an entrepreneur and former private equity manager with over 20 years experience in building and managing companies in multiple industries. He has held multiple executive positions within operating companies including CEO/President, Chief Financial Officer, and an active Director or Chairman of the Board.
He most recently was a Partner with IDM Partners, an Austin based private equity investment group whereby his experiences include; portfolio management, investment due diligence, structuring and operational oversight, fundraiser, and founder / CEO of Flatrock Capital Corp., a private equity holding company.
His private equity and financing experience has included performing due diligence and structuring investments, as well as divestitures, in many companies and industries includes; a franchise in Blockbuster Video, a national woodworking store fixture manufacturer, a human and veterinary BioPharma reagents manufacturer, an entertainment venue, a video editing and production studio, restaurants, software gaming development,  electronic component assembly and production, food processing, cold storage, residential and commercial cabling services, a GPS asset Tracking Company, and commercial and residential real estate.
He holds a degree in Finance from the University of Texas, Business School.